UNILEVER PROFESSIONAL


THE ESSENTIAL CLEANING BUSINESS SUPPLIES CHECKLIST
Do you run a cleaning business responsible for keeping multiple private or professional clients happy? Or are you a start-up, new to the home cleaning business? Whether you're the first or the last, having an essential cleaning supplies list for a cleaning business is key to both the effective running of your business and your bottom line.
In this article, we'll unpack the essentials you need for any cleaning business from what tools and equipment you need to what business cleaning supplies you always need to have on hand. Whether you run a large cleaning business or a smaller one-man show, we'll give you all you need to know about a general cleaning checklist and supplies list.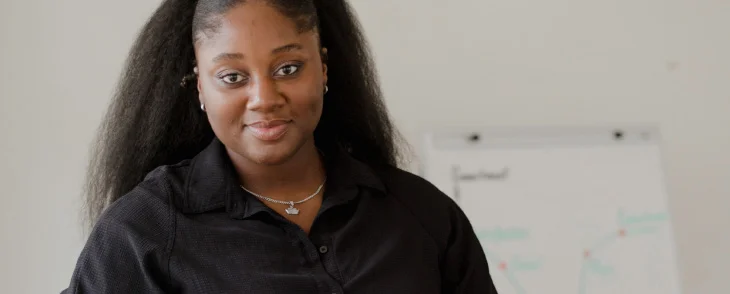 WHAT ESSENTIAL CLEANING TOOLS AND EQUIPMENT DO I NEED?
Firstly, you need to begin by having a range of tools and equipment to ensure you can tackle any cleaning task with ease. The type of cleaning business you run will determine what specific tools and equipment you might need, but in general, these tools are the most essential for any kind of cleaning business:
Cloths – you need a range of different types of cloths like microfibre cloths, washing up cloths, drying towels etc to take on different kinds of cleaning.
Scrubbing Brushes – you'll need large, medium and small brushes for different jobs. We would also recommend keeping a few old, cleaned toothbrushes on hand for hard-to-reach, smaller places.
Brooms – you should have a range of mops for both inside and outside cleaning requirements.
Mops – again a variety of mops are required for inside and outside and also for different flooring types. We recommend having a flat mop, microfibre mop, sponge mop, and dust mop on hand.
Vacuum Cleaner – invest in a good quality vacuum cleaner or cleaners for your cleaning business.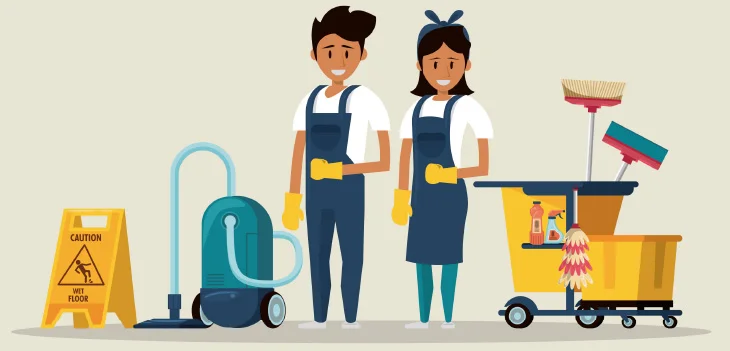 WHAT ESSENTIAL CLEANING PRODUCTS DO I NEED?
Whether you're creating a small apartment cleaning supplies checklist, a bathroom cleaning supplies checklist, or a large home cleaning supplies checklist, you generally need to have a range of products that can do the essentials when it comes to cleaning tasks.
The main cleaning products you always need to have include: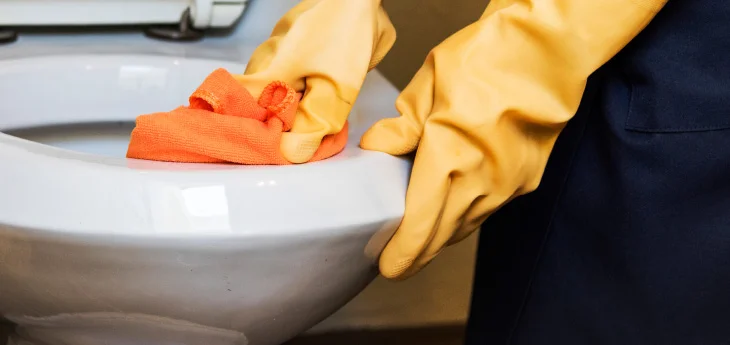 #1 THICK BLEACH
Having a multipurpose thick bleach is essential for many cleaning tasks in kitchens and bathrooms. It is also an essential clothing whitening product too. Thick bleach can be used to clean floors and surfaces when diluted and is also used neat on highgerm areas like toilets, sinks, and drains.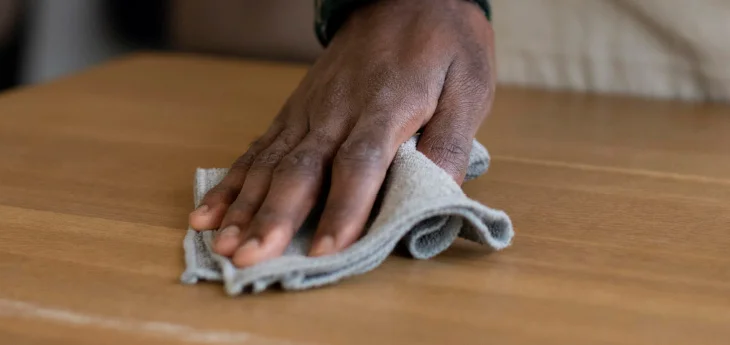 #2 CREAM CLEANER
A multipurpose cream cleaner is as essential a product as bleach is. A cream cleaner is a perfect solution to clean many different kinds of surfaces in the home from kitchen counters to dining room tables, and from bedside tables to bathroom basins.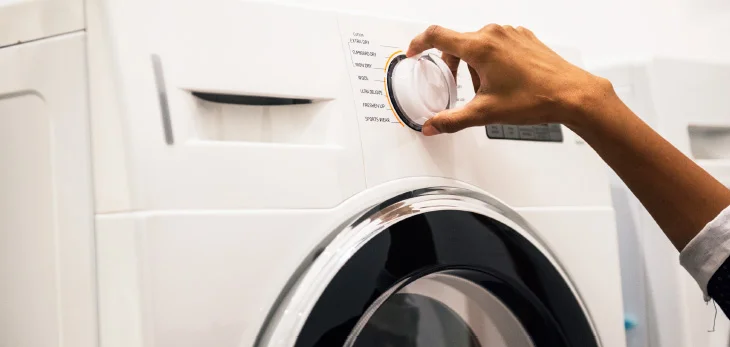 #3 LAUNDRY DETERGENTS
If doing laundry is a part of your cleaning service, then you should invest in a goodquality laundry liquid or washing powder for automatic machines, a good hand washing powder, and a good fabric conditioner. Whether you're tasked with doing bedding, or linen for a BnB, using great laundry detergents will help you get the job done well.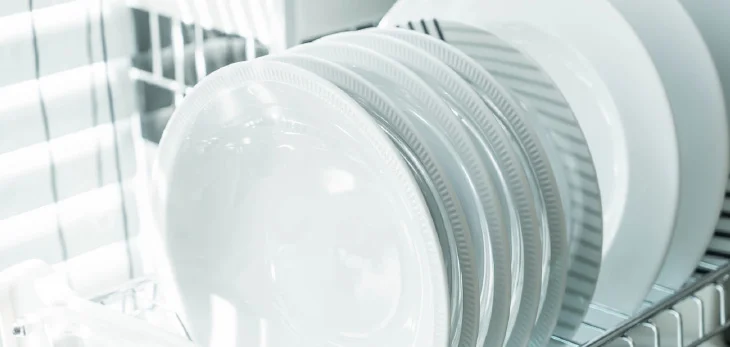 #4 DISHWASHING LIQUID
Washing dishes, cutlery, crockery, and other ornamental items is a necessity for a general cleaning checklist. Always make sure you have a great quality dishwashing liquid on your cleaning supplies checklist and ensure you never run out!
WHY BUY CLEANING SUPPLIES IN BULK?
Buying in bulk has many advantages for small, medium, or large home cleaning service businesses. The main advantages of buying in bulk include costsaving, reduced shipping costs, improved inventory management, increased efficiency, flexibility in pricing, and consistency in quality.
If you run a cleaning service, consider using Unilever Professional for all your buying in bulk needs. We stock a range of top-quality Unilever products in bulk sizes that are created specifically for service businesses and are priced as competitively as possible.
We stock all of the essential cleaning supplies you could need for your home cleaning business. Take a look at what products we offer in bulk sizes now:
If you require hand sanitiser as part of your cleaning service, then we will also be able to supply you with bulk hand sanitiser too. Whether you're using it for yourself and your staff, or filling up hand sanitiser bays for your customers, you can never have too much of this germ-killing product.
For all your essential cleaning business supplies in bulk sizes, choose Unilever Professional today. We stock everything from hygiene products to floor cleaning products at competitive prices that your business will thrive on.
FAQ
WHAT ARE THE MOST ESSENTIAL CLEANING SUPPLIES?
When you run a cleaning business you should always have these products in stock: thick bleach, multipurpose cream cleaner, washing powder, fabric conditioner, and dishwashing liquid.
HOW CAN I MAKE A CLEANING CHECKLIST?
Create a cleaning checklist with a pen and paper, on a spreadsheet, or find an app that works well for you and list all the essential products you need to run your business effectively.
WHAT MATERIALS ARE NEEDED FOR CLEANING SERVICES?
Cleaning services always need good quality products that you can purchase in bulk to ensure the most cost-saving for the business and to ensure you meet the high demand of the business too.
WHERE TO PURCHASE CLEANING MATERIALS?
Trust Unilever Professional for all the cleaning supplies you need in bulk sizes at competitive prices.