UNILEVER PROFESSIONAL


BENEFITS OF PROFESSIONAL BULK CLEANING PRODUCTS

No matter what kind of professional business you run in the service industry, your cleaning needs are sure to go way beyond the average person's home cleaning requirements. That's where buying bulk cleaning products from Unilever Professional comes in to make a difference.

Service industry businesses have huge cleaning needs from cleaning surfaces, floors, toilets, windows, and more daily. That means using a lot of cleaning products every day.

As a business owner, it's key to understand why choosing bulk professional cleaning products for your business is so essential both to your day-to-day efficiency and to your bottom line. Unilever Professional is a trusted name in business cleaning products and we offer a wide range of products to suit any business cleaning need, from floor cleaners to window cleaners. Let's find out more.
BENEFITS OF BUYING IN BULK
Firstly, why buy in bulk as a business owner? Surely the benefits of cleaning products are the same no matter what size you choose? Whilst this is true, the biggest benefit to buying professional cleaning products in bulk comes down to cost.
At Unilever Professional, we stock the best-known and best-loved cleaning products in the country. The difference is, we stock the products in bulk or larger sizes in order to save you money. When you buy in bulk, you are effectively getting more product for your purchase, and you'll save money on not having to reorder stock several times a month because your bulk product will last a lot longer than standard sized products.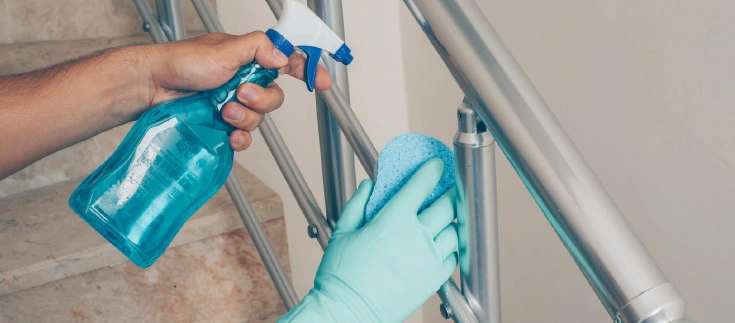 BENEFITS OF USING UNILEVER PROFESSIONAL PRODUCTS
At Unilever Professional, we understand that success starts with a clean first impression. We stock a variety of cleaning products for a range of South African businesses, including:
Food Service & Restaurants
Hospitality Industry
Public Relations
Government Offices
When you buy products from Unilever Professional, you are guaranteed three things.
#1 CONCENTRATED CLEANING CHEMICALS
All our products are concentrated, even though they are available in bulk sizes. You will get the same concentrated cleaning effect in all our products, that you have come to expect from the same brand of home cleaning products.
#2 EASIER CLEANING EXPERIENCE
When you buy in bulk from us, your cleaning team will thank you. Our product sizes enable teams to work harder, faster, and more efficiently in order to deliver an easier and more professional cleaning experience for your customers.
#3 QUALITY CLEANING
We only stock brands we trust. All our products are Unilever brands, which means they have received the Unilever stamp of approval from day one. From Handy Andy and Domestos, to Skip and Sunlight, get all your favourite South African brands in bulk sizes now.
OUR PROFESSIONAL BULK CLEANING PRODUCT RANGE
Wondering where to buy cleaning products in bulk? Look no further than Unilever Professional today. We have sorted our products into easy-to-find ranges based on their uses, including:
HOW UNILEVER PROFESSIONAL IS CHANGING CLEANING FOR BUSINESSES
Unilever Professional believes that business growth should not be at the expense of people and the planet. We've changed the way we do business, and we want to change the way business is done. With sustainable growth as our compass, we engineer our trusted brands for the needs of professional customers and are driven by empowering cleaners to create a cleaner world.
Trust Unilever Professional to offer you the best quality and quantity in professional sizes today. From hygiene and surface cleaning, to laundry and hand sanitising products, we offer it all.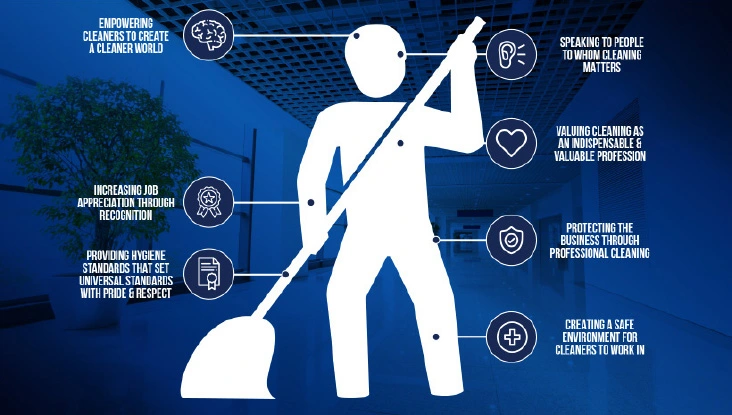 FAQS
What bulk products do you need to clean professionally?
The type of service or business you run will determine what kind of bulk products you require. We stock everything from hygiene products, floor and surface cleaners, laundry products, dishwashing liquids, and hand sanitisers.
What are the five major Unilever Professional cleaning agents?
Our range includes commercial hygiene products, commercial surface cleaning products, commercial laundry products, bulk dishwashing liquids, and hand sanitisers.
What is the strongest type of professional cleaning agent?
It all depends on what room you will be cleaning, of course. Read our blog to find out where you can buy cleaning products in bulk now.
Why order Unilever professional bulk cleaning products for your business?
Ordering bulk cleaning products will save you money. You will get more product for a better price. You will also save time by not having to order and reorder stock constantly throughout the month because bulk products last longer.