UNILEVER PROFESSIONAL


THE BENEFITS OF IMPROVED FOOD SAFETY IN RESTAURANTS
Food safety is of utmost importance in restaurant operations as it directly impacts both customer satisfaction and business reputation. By prioritising and implementing effective food safety measures, restaurants can ensure the well-being of their customers and create a positive dining experience.
In this article, we explore the various benefits that come with improved food safety in restaurants, emphasising the significance of adhering to food safety regulations and standards.
WHAT IS RESTAURANT FOOD SAFETY?
Restaurant food safety refers to the practices and procedures implemented by food establishments to ensure that the food they serve is safe for consumption. It encompasses various aspects, such as proper food handling, storage, preparation, and cleanliness.
WHY IS RESTAURANT FOOD SAFETY IMPORTANT?
The potential risks and consequences of foodborne illnesses make restaurant food safety crucial. Foodborne illnesses can lead to severe health issues for customers, can tarnish the reputation of a restaurant, and even result in legal consequences. Prioritising food safety minimises these risks and creates a safe dining environment.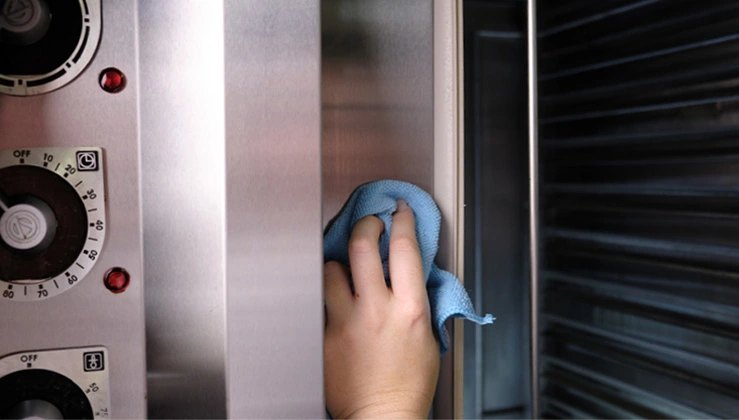 UNDERSTANDING FOOD SAFETY REGULATIONS AND STANDARDS
There are several regulations and standards in place to govern food safety in restaurants. These include local health department regulations, national guidelines, and international standards like Hazard Analysis and Critical Control Points (HACCP).
As a restaurateur or manager of a food-service business, it is vital to familiarise yourself with your local and national regulations to ensure compliance and maintain a high level of food safety.
THE ROLE OF RESTAURANT FOOD SAFETY TRAINING
Proper training is essential for restaurant staff to understand and implement food safety practices. Training programs should cover topics such as personal hygiene, crosscontamination prevention, safe food handling techniques, and proper cleaning and sanitising procedures. Ongoing training ensures that staff members are well-equipped to maintain food safety standards.
THE BENEFITS OF IMPROVED FOOD SAFETY IN RESTAURANTS
How can a business in the food-service industry actually benefit from having strict and stringent food safety protocols in place? Here's how: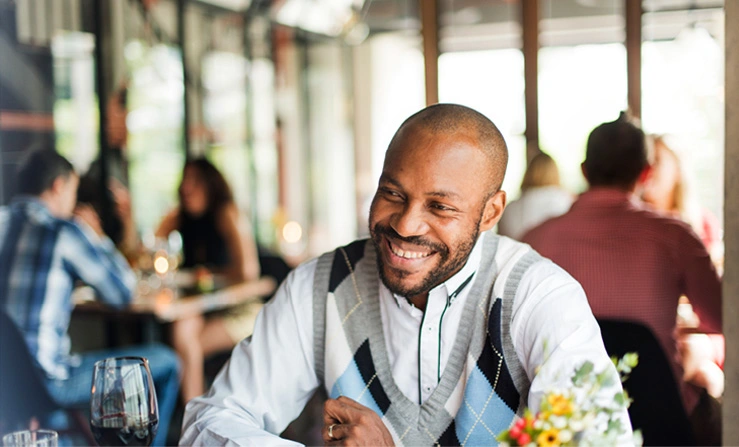 #1 ENHANCED CUSTOMER SATISFACTION
Improved food safety measures contribute to enhanced customer satisfaction. When customers have confidence in a restaurant's commitment to food safety, they are more likely to trust the establishment and become loyal patrons. This leads to positive word-of-mouth recommendations and repeat business.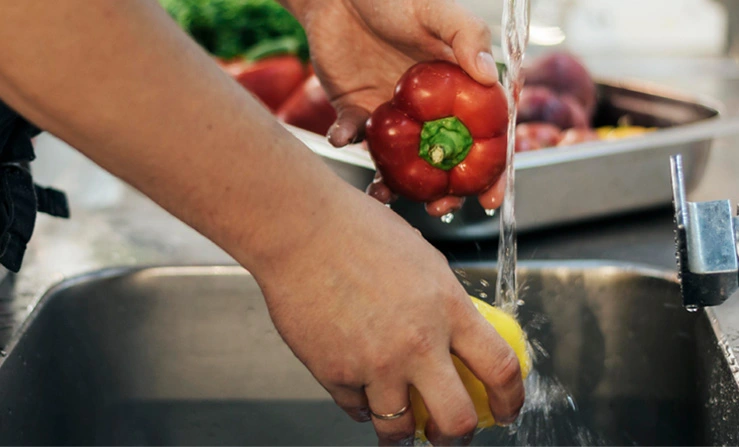 #2 PROTECTION OF PUBLIC HEALTH
Restaurants play a crucial role in safeguarding public health through their food safety practices. By preventing foodborne illnesses, restaurants contribute to a healthier community. This is particularly important for vulnerable populations, such as children, the elderly, and individuals with compromised immune systems.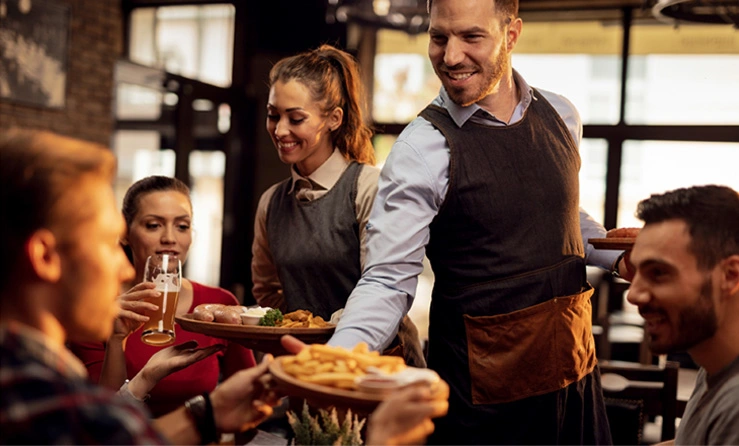 #3 POSITIVE IMPACT ON BUSINESS REPUTATION
A strong commitment to food safety enhances the overall reputation of a restaurant. When a restaurant prioritises the well-being of its customers, it creates a positive image in the eyes of the public. This can lead to increased customer trust, positive online reviews, and a competitive edge in the industry.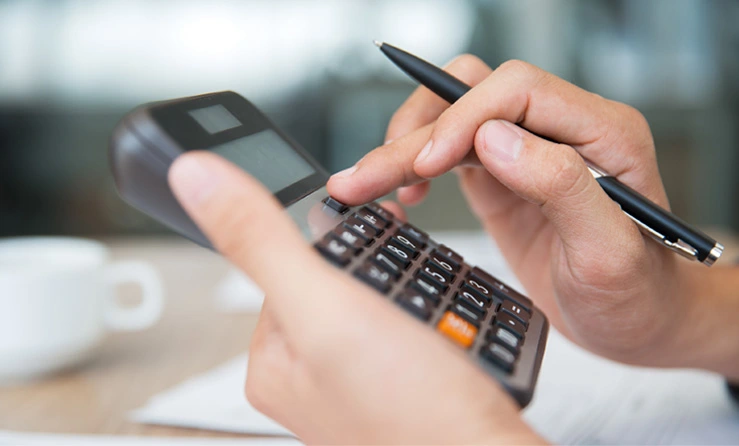 #4 INCREASED EFFICIENCY AND COST SAVINGS
Implementing effective food safety practices can result in increased efficiency and cost savings for restaurants. By preventing foodborne illnesses, establishments minimise the costs associated with potential lawsuits, recalls, and negative publicity. Additionally, proper food handling techniques and inventory management help reduce food waste, leading to financial savings.

#5 COMPLIANCE WITH FOOD SAFETY STANDARDS AND REGULATIONS
Adhering to food safety guidelines is crucial for restaurants to avoid legal issues and maintain a good standing with regulatory authorities. Compliance ensures that the establishment meets the necessary requirements, passes inspections, and avoids penalties or closures.

6 STEPS TO IMPLEMENTING EFFECTIVE FOOD SAFETY PRACTICES
So, you're convinced on how food safety protocols and practices are essential to the success of your business, now the question is how to effectively implement these practices in your business, right? Here are our top six steps to implementing safe food practices in your food-service business today:
STEP 1: CREATE A FOOD SAFETY CULTURE
Building a strong foundation for food safety requires creating a food safety culture within the restaurant. This involves effective leadership, regular staff training, and clear communication of food safety expectations. When food safety becomes ingrained in the restaurant's culture, it becomes a shared responsibility and a top priority for all staff members.
STEP 2: DEVELOP A FOOD SAFETY CHECKLIST
A comprehensive food safety checklist is a valuable tool for ensuring that all necessary food safety practices are implemented consistently. This checklist should include items such as temperature monitoring, equipment maintenance, cleaning schedules, and employee hygiene requirements. Regular updates and reviews of the checklist are essential to address any emerging risks or regulatory changes.
STEP 3: ENSURE PROPER FOOD HANDLING AND STORAGE
Proper food handling and storage practices are critical to prevent crosscontamination and bacterial growth. Restaurants should establish protocols for receiving and inspecting food, proper storage temperatures, and appropriate rotation of perishable items. Thorough employee training on these practices is essential for maintaining food safety standards.
STEP 4: MAINTAIN CLEAN AND SANITARY FOOD PREPARATION AREAS
Cleanliness and sanitisation are vital in food preparation areas to prevent the spread of bacteria and other contaminants. Regular cleaning schedules, effective sanitisers, and proper food contact surface maintenance are crucial to maintain a safe environment. Staff should be trained on cleaning protocols and the importance of personal hygiene in food preparation areas.
STEP 5: IMPLEMENT HAZARD ANALYSIS AND CRITICAL CONTROL POINTS (HACCP)
HACCP is a systematic approach to identify and control hazards in food production processes. Implementing HACCP principles helps identify critical control points, establish monitoring procedures, and take corrective actions to ensure food safety. Restaurants can benefit from adopting HACCP guidelines to enhance their overall food safety practices.
STEP 6: CONDUCT REGULAR INSPECTIONS AND AUDITS
Routine inspections and audits are valuable tools to identify potential food safety issues and ensure ongoing compliance. These assessments can be conducted internally or by external agencies. Regular inspections help identify areas for improvement, correct deficiencies, and demonstrate the restaurant's commitment to food safety.
Improved food safety in restaurants brings numerous benefits, including enhanced customer satisfaction, protection of public health, positive business reputation, increased efficiency, cost savings, and compliance with regulations. By implementing effective food safety practices, creating a food safety culture, and prioritising ongoing training and inspections, restaurants can ensure a safe dining experience for their customers while reaping the rewards of a strong commitment to food safety.
For all your essential cleaning business supplies in bulk sizes, choose Unilever Professional today. We stock everything from hygiene products to floor cleaning products at competitive prices that your business will thrive on.
FAQ
WHAT ARE THE COMMON FOOD SAFETY ISSUES IN RESTAURANTS?
Common food safety issues in restaurants include cross-contamination, improper temperature control, inadequate handwashing practices, poor cleaning and sanitisation, and lack of employee training.
HOW OFTEN SHOULD RESTAURANT STAFF RECEIVE FOOD SAFETY TRAINING?
Restaurant staff should receive food safety training upon hiring and regularly thereafter. It is recommended to provide refresher training at least annually or whenever there are significant changes in regulations or procedures.
WHAT SHOULD BE INCLUDED IN A RESTAURANT FOOD SAFETY CHECKLIST?
A restaurant food safety checklist should include items such as temperature logs, equipment maintenance schedules, cleaning and sanitisation procedures, employee hygiene requirements, and allergen management protocols.
HOW CAN RESTAURANTS EFFECTIVELY HANDLE FOOD ALLERGIES AND DIETARY RESTRICTIONS?
Restaurants should have clear protocols in place to handle food allergies and dietary restrictions. This includes proper communication with customers, accurate ingredient labelling, separate preparation areas for allergen-free dishes, and staff training on allergen awareness and safe food handling practices.
WHAT ARE SOME BEST PRACTICES FOR MAINTAINING CLEAN AND SANITARY RESTROOMS IN RESTAURANTS?
Best practices for maintaining clean and sanitary restrooms in restaurants include regular cleaning and disinfection, providing adequate handwashing facilities and supplies, proper ventilation, routine maintenance checks, and clearly posted hygiene reminders.